710 Pacific Ave, Collaboration Center 
TractionSpace is excited to grow with our 5,000 square foot Collaboration Center! With historic charm and modern amenities like high-speed internet and air conditioning, this new venue is a multi-functional space for groups large and small. A variety of meeting room configuration options are available. With stunning brick walls and open spaces this is the perfect location for training sessions, pitch contests, team meetings, networking events and more. Our large private conference room is ideal for podcasting, executive meetings, board meetings, focus groups and any other meeting requiring a little more privacy The Collaboration Center is ideally located next to some of the most popular bars and restaurants in the Tacoma area, providing perfect post event activities. We offer discounted pricing for bulk packages of meeting room/event space time as well as individual event pricing! Contact us to find out what the best plan for you could be. Want a bit more privacy? Just upstairs we offer large executive private offices that have access to usage of the Collaboration Center.
These executive offices are some of the coolest offices in Tacoma!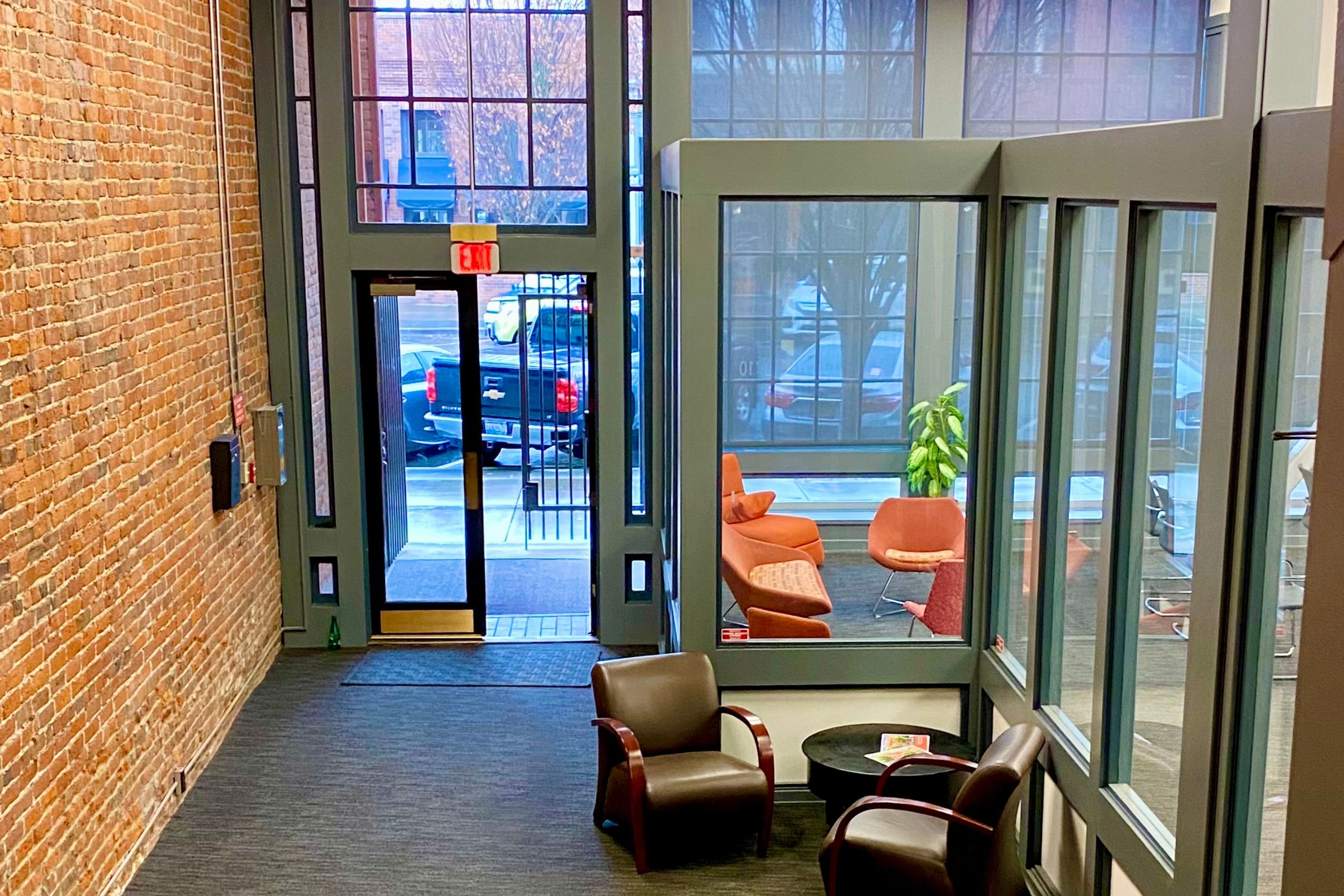 Executive Private Offices
Flexible and luxurious!  Large private offices on flexible terms with all the amenities: air conditioning, fast internet, conference area, kitchen access, restrooms, nearby parking and much more.  Historic charm, in one of Tacoma's coolest areas!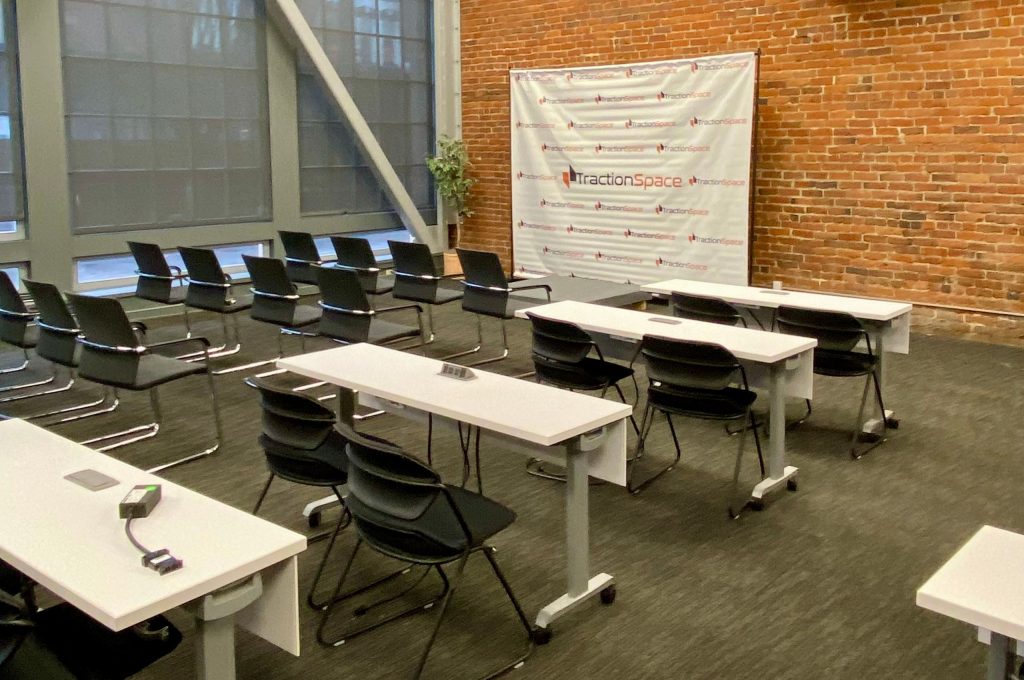 Event and Collaboration Center 
Up to 5000 sf of flexible, professional event space.  On demand configuration can accommodate small meetings or up to 200 people.  High end seating and work surfaces combined with large windows and atriums provide a light-filled space where your teams can be creative, productive and comfortable.  Access to event support, sound systems, and projection are available.
Board and Conference Room
Our state-of-the-art conference room features a Nienkamper "racetrack" style cherry conference table, built in AV features, ethernet connections, digital display and pull-down screen.  It's perfect for board meetings, team meetings, focus groups, training and sales meetings.  Add our mixing board and studio quality microphones and it's perfect for podcasting or live streaming.  Can accommodate up to 16.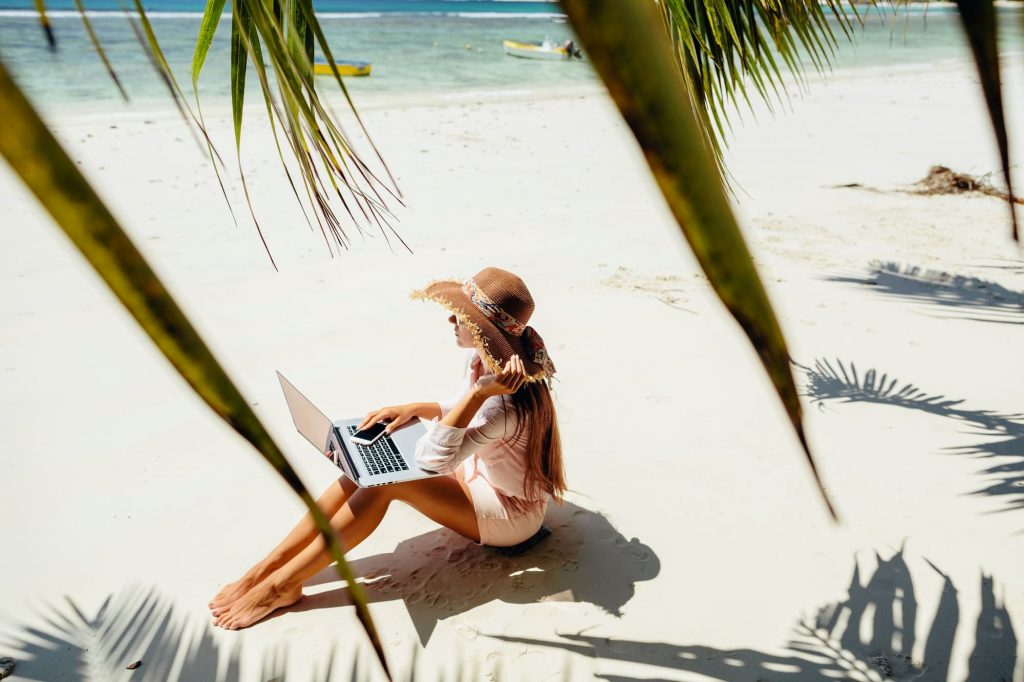 Virtual Offices
Getting your business in a prime location couldn't be any easier with TractionSpace. Get your business on the map with virtual office plans.
What We Have Here for You
You'll have room to spread out in our 5,000 SF of flexible office space in a 24/7 secure access building.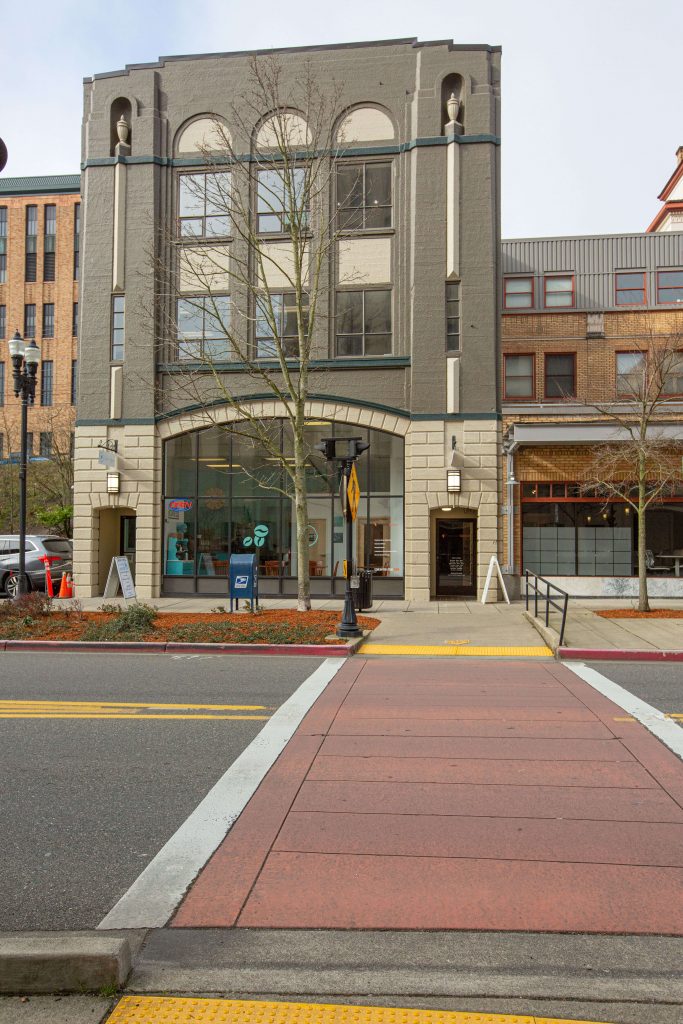 Enterprise-Grade
flexible workspaces.
TractionSpace was founded to bring the rich resources and beautiful surroundings of a Fortune 500 office to a shared environment.